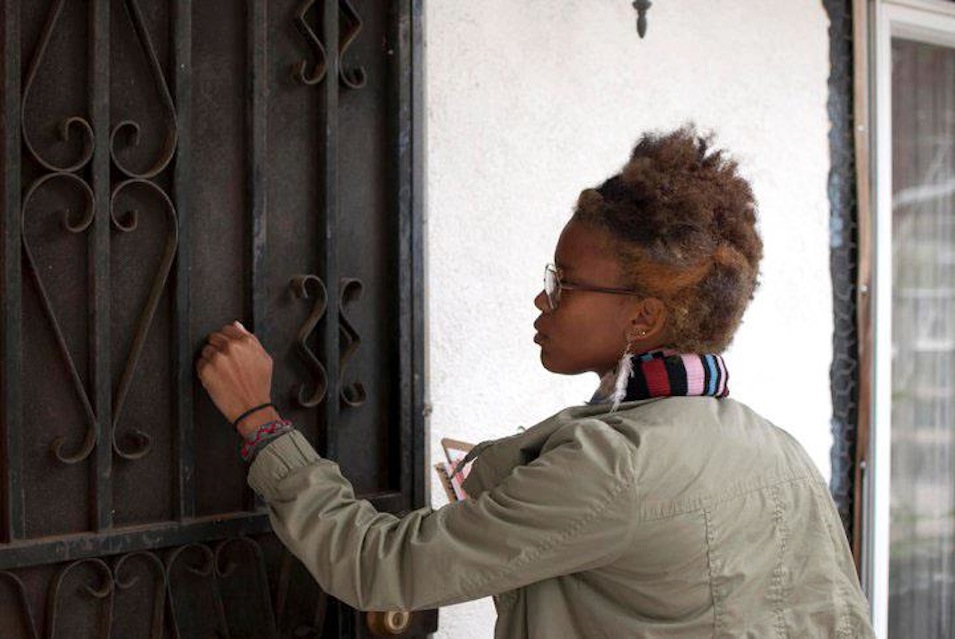 The Leadership LAB team has made a major breakthrough in the fight against transphobia. But we don't yet have the capacity to work with the many communities and campaigns across country that urgently need the tools we've developed.
Will you donate now to expand the reach of this vital work?
Attacks on the LGBT community are on the rise. In cities like Anchorage and Springfield, MO, as well as states like North Carolina, voters and legislators are showing a terrifying willingness to fan the flames of prejudice towards trans people and pass laws that institutionalize discrimination.
The lessons of the same-sex marriage movement, which struggled in vain for over a decade before it prevailed, are clear: before we can secure true equality for transgender and gender non-conforming people we must first unflinchingly tackle the prejudice our opposition relies on.
Easier said than done.
Standing up for ourselves and speaking out in the face of prejudice is intimidating and costly, and often feels like a risk. When our opposition claims that if nondiscrimination laws are enacted, women and children will be in danger in bathrooms, it's tempting to try to change the subject.
What we've learned, however, is that once that subject is raised in voter's minds, there's no changing it. The only way forward is to unearth and dismantle the uncertainty and misconceptions about what it means to be trans that make such fears seem real.
The LAB has been hard at work developing one crucial way to do just that. In both Miami and Los Angeles we've organized big teams of volunteers and partnered with SAVE, a leader in grassroots LGBTQ power, to learn how to disable voters' fears in a way that could alter the course of elections.
The worst mistake we could make now is waiting to put these tools to use, as early as possible, in the cities and states that are likely to face anti-trans, anti-LGBT measures in the coming years.
Doing that is going to require a bigger staff and greater investment in partnerships with local organizations and leaders. The LAB has a proven ability to help build large, activated teams on the ground and train them with the skills required to do this prejudice-reduction work both over the long term and in the heat of a campaign. With more funding and greater capacity, we could put this expertise to work in more places.
Your gift to the LA LGBT Center, on the Leadership LAB's behalf, could make a greater difference in the fight against transphobia at this moment than at any other time. The challenges have never been more dire, and we have never been more prepared to help.
Thank you for your generous support!