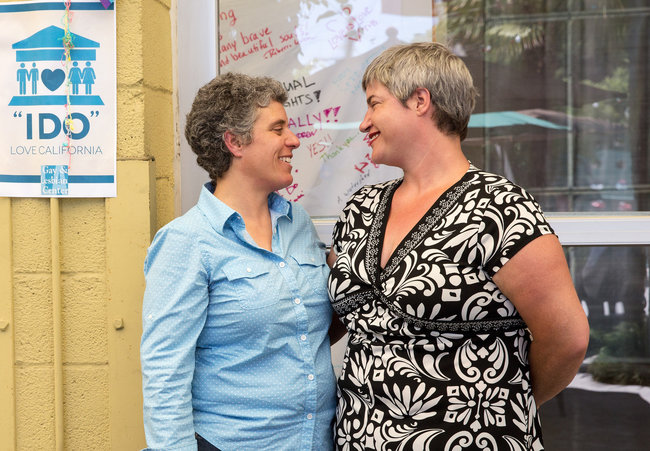 Dear Vote for Equality Volunteer:
Years from now, when our grandkids read about Prop 8 and DOMA in dusty old books and wonder how such laws could've ever existed, what are we going to tell them?
Most of us, I suspect, will talk about today. We'll tell them how joyfully we celebrated. We'll tell them what it was like to be here when the Supreme Court asserted, for the first time in history, that discrimination against our community is unconstitutional.
In November 2008, voters in our state made a terrible mistake and gave in to prejudice. Our opposition exploited peoples' fears and misconceptions about us and, intentionally or not, California voters sent the message that our love means less than love between straight couples.
Whether you're a gay or lesbian couple in their 80's who've lived and sacrificed for one other for decades or an LGBT teenager who's just trying to figure out what their future can look like, that's been a poisonous message to live with.
In California, that era is now over. And every LGBT person who has lived their life with courage and honesty, not to mention every ally who has stood with our community, has helped create this moment.
We have miles still to go. Anti-LGBT prejudice is the door that allowed Prop 8 and DOMA into our lives, and it's not done with us yet. Many in our community are still far too vulnerable to discrimination on numerous fronts. And gay and lesbian couples in 37 states will still wake up tomorrow without marriage equality.
But most importantly, WE are not done with PREJUDICE. We will not stop until we've rooted it out in all its forms. And if anyone doubts our determination, they need only look at our victories today, and in November 2012, to measure our resolve.
Tonight, we rally for justice and victory. Hope to see you there!
In Solidarity and Celebration,
The Leadership LAB Team