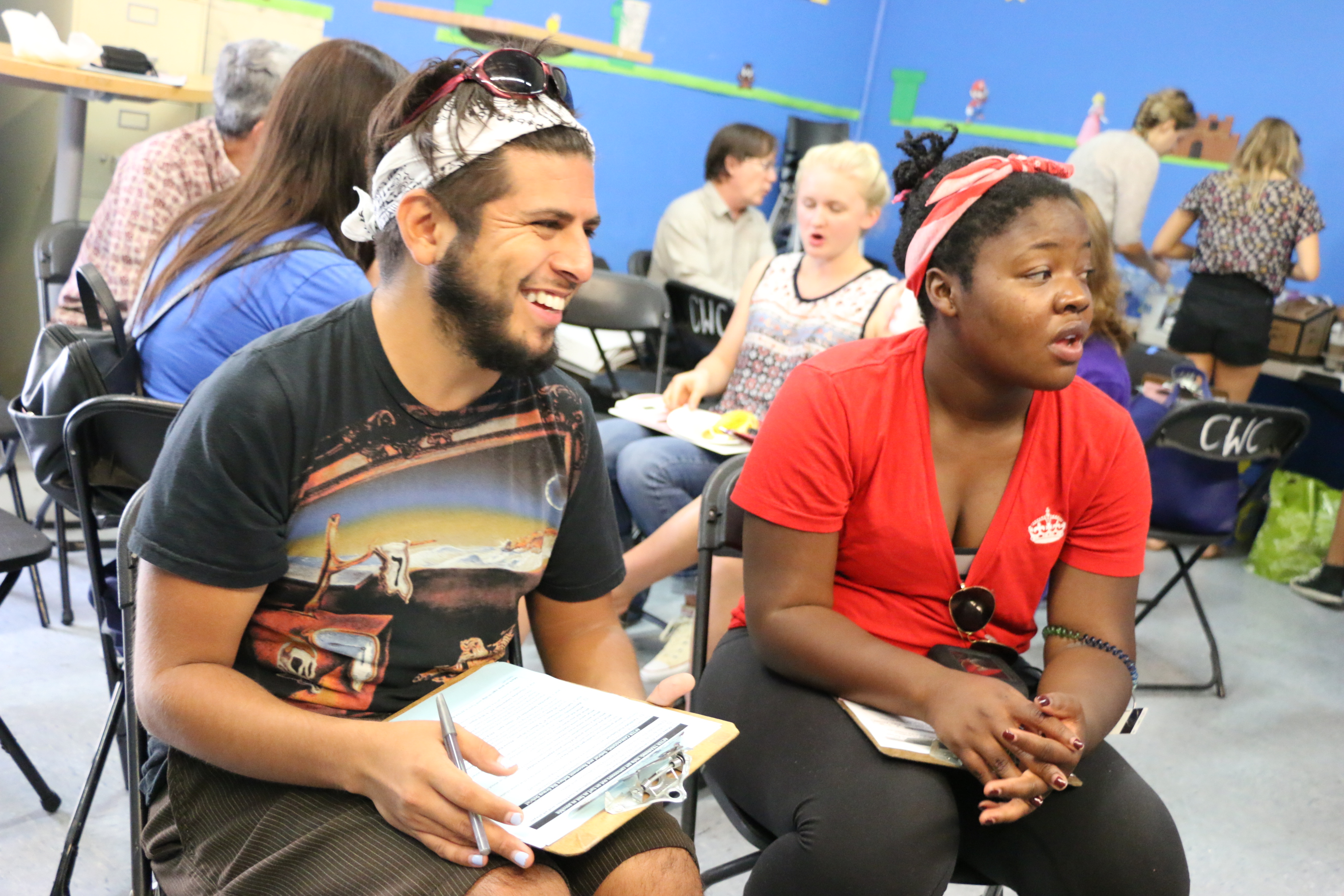 Join the Leadership LAB team as we develop new ways to DISMANTLE TRANSPHOBIA!

A few months ago the people of Houston overturned equality by a landslide.
In a 60/40 vote, voters elected to overturn the city's newly-passed Equal Rights Ordinance which would, for the first time, have granted LGBT people basic protections from discrimination. Instead, today in Houston, as in 28 states throughout the US, it remains COMPLETELY LEGAL TO FIRE SOMEONE for being a lesbian, deny them an apartment for being trans, or kick them out of a public place for being gay.
But the people of Houston are not haters. By and large they are regular folks, with good intentions, who already know and care about someone who's LGBT. But they are harboring misconceptions and fears about what it means to be transgender or gender-non-conforming. Sadly, our opposition is expert at exploiting these strains of prejudice. By airing TV ads like this, anti-LGBT bigots scare well-intentioned people into voting against our community.
We're learning how to fight back. We've discovered that by having a simple, face to face conversation with someone who is undecided on trans equality, or even someone who's against us, we can begin to dismantle their prejudice, ease their concerns, inoculate them against the opposition's messages, and change their minds in a deep and lasting way. Better yet, by having these conversations we can reduce the amount of stigma that trans people face in our community.
Join us for our next LA canvass where we'll be knocking and talking to registered voters and learning how to make our conversation model even more effective. It takes a lot of smart people and a ton of conversations to succeed at this work – we need YOU!!
An extensive training will be provided – no experience necessary. We'll furnish snacks and a pizza lunch. All you need to bring is yourself (and friends!)
And if you're not sure you're ready to canvass yet, but want to help, we need videographers as well! Coming to the canvass to film another volunteer's conversations at the door is fun and extremely valuable. No tech experience required.
Email Steve at [email protected] or call him at 323-405-7563 to sign up or to find out more.
Training Location: TBA (we'll be canvassing in the Inglewood area)
Time: 9:30 am – 4:30 pm