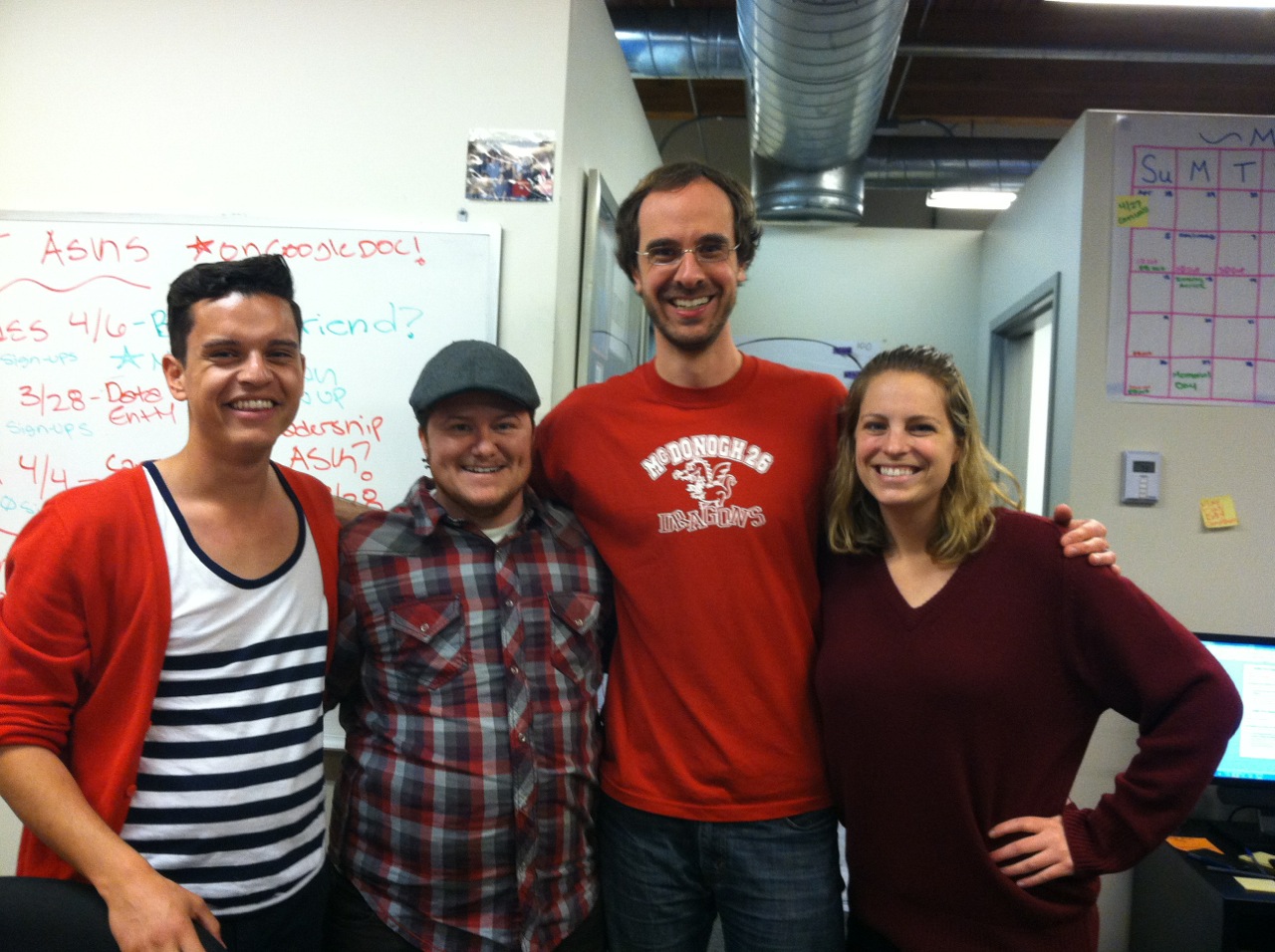 Call for Interns – Develop as a Leader with the LAB in LA!!
Four times each year, we offer a 10-week internship to 5-10 LGBT and allied leaders who have demonstrated remarkable potential.  The internship commitment is 12-18 hours per week, attending bi-weekly Saturday actions, weekly trainings, supervision meetings and completing a pre-mid-post evaluation. The internship focus is how to motivate, lead and manage a team.
Specific Skills include:
– Grassroots organizing practices: recruitment, leadership development, evaluation, prioritization, and decision making.
– Interpersonal skills: motivational communication, public speaking and building intentional relationships.

– Organizational skills: backwards planning, managing logistics, attention to detail and time management.
The LAB provides supervision, side-by-side training and support for each intern, and helps each intern develop a plan to meet individualized outcomes, including expectations for measurable results and time commitments.  In order to have a long term impact, we focus on developing LGBT and allied leaders who will continue to fight for social change for the rest of their lives.
Participants will Increase their Proficiency in:
– Coordinating a large-scale voter persuasion canvass with a volunteer leadership team.
– Incorporating and developing volunteers to be meaningful thought partners and team members to execute large-scale actions
– Increasing turn-out and retention rates by motivating volunteers through intentional relationship building and leadership development
– Critically evaluating their work and actions as a team
Participants in the Volunteer Mobilization Track will also increase proficiency in:
– Writing and executing an effective volunteer recruitment plan
– Building a volunteer team through exceptional volunteer recruitment and retention in-person, on the phones, in front of a group and one-on-one
Participants in the Voter Persuasion Track will also increase proficiency in:
– Coordinating and training volunteers to engage in voter contact
– Effective approaches to retaining and persuading voters and reducing anti-LGBT prejudice.
Now accepting applications for our Spring 2014 cycle. Interested? Contact Ella at [email protected] to find out more!