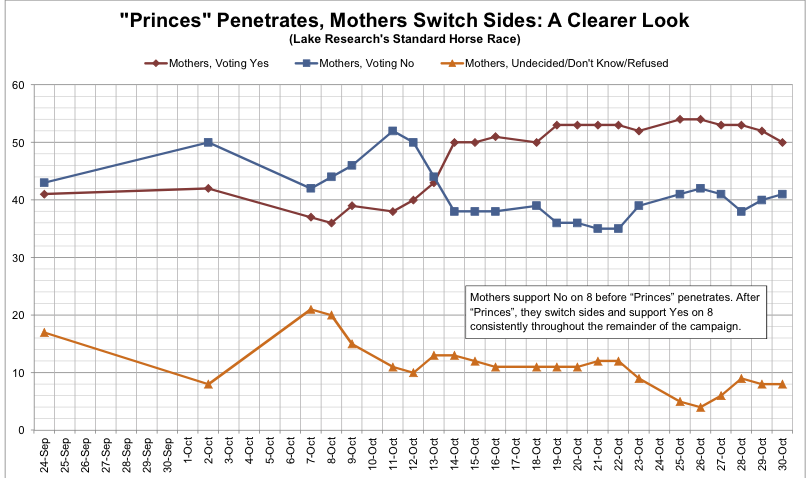 Six autumns ago, instead of reveling in a stunning line of victories in the courts as we are now, our community was reeling from defeat. Our loss in the Prop 8 campaign dealt a devastating blow to same-sex couples' hopes and dreams of a brighter, safer future. We were hurt, angry, and upset. That moment in time, and the tremendous energy and determination our community mustered in the face of adversity, became the launching pad of the Leadership LAB's persuasion work as it exists today. But it also created an opportunity to pause, examine what went wrong in the California election, and learn some lessons that could help our community build even stronger, more powerful, more strategic campaigns down the road.
LAB staff jumped at that chance and, in 2009, released The Prop 8 Report – a deep dive into the voluminous data from the campaign and the experiences of its leaders. The report's conclusions point to hard-knock lessons that have served our community well in the years since. And they may well prove useful in the difficult ballot fights to come, as organizers and leaders nationwide wage even harder battles against transphobia and to pass protections for LGBT youth, inclusive non-discrimination laws, and other essential protections.
So here's a look back at The Prop 8 Report!